Tour de Broads 2016 – Bigger and Better than ever Before!
Richardson's Tour de Broads 2016 presented by Pedal Revolution.
The Richardson's Tour de Broads is the region's largest locally organised cycling event and for 2016 it's back – bigger and better than ever before! Now in its 4th year the event will be a day to remember with a bigger venue, all-day family entertainment and a choice of 5 different cycle routes.
The event is run on a strict "not-for-profit" basis to promote cycling and the Broads National Park, and has grown in size each year since it began. Event organisers, local bike shop Pedal Revolution, are proud that the event attracts riders of all abilities, ages and levels of experience. "We love the fact our event mixes a ride for families, inspires beginners to challenge themselves and provides a brilliant day out for club riders and weekend enthusiasts alike. It creates a fantastic atmosphere and for 2016 we wanted to build on this and introduce more of a festival feel with a live music stage and family entertainment all day. We're particularly pleased to be welcoming back Woodforde's and Museum of the Broads and appreciate their support again this year".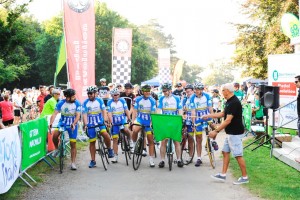 In 2015, The Richardson's Tour de Broads generated funding for local cycling projects like the Great Yarmouth Bike Project. The GYBP works with the local community to offer training and opportunities to local people that enable them to get active, ride safer and improve their employment chances.  The main cycling project to benefit in 2016 will be the all new Pedal Park (the regions only traffic-free cycling venue) which will offer traffic-free recreational riding, coaching and racing weekly throughout the year. The Pedal Park will also host the 2016 Richardson's Tour de Broads.
Local and national charities also benefit from the event. "In 2015 our riders raised over £40,000 for their favourite good cause with Love the Broads and Macmillan being the most popular local choices."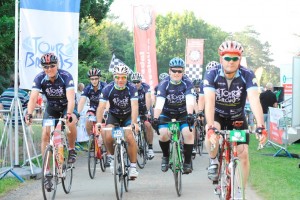 The Tour de Broads rides include a one hour leisure route designed for families, a circular 40 mile route for new riders, and the full 75 mile Tour de Broads for those wanting a challenge to build up to. "We were also asked to create a 100 mile route for regular riders and those who want to beat the challenge of 75 last year – so we have created the Broads 100 for 2016 as well!"
The longer routes will introduce riders to 16 Broads, 4 rivers and countless beautiful Broads National Park villages. Pedal Revolution are working with local parish councils and communities to help them showcase their villages and inspire riders to stop for a while or return another day with the family to explore what they have seen.
You can enter the Tour de Broads online at Tour de Broads or by visiting any Pedal Revolution store (see www.pedalrevolution.co.uk). It is cheaper to buy in-store and you will take-away your rider pack. Online purchasers will have the rider pack delivered within 14 days of purchase.
Cycling is a great way to get active, feel great and achieve more in life. Unlike most sports, it is both family and socially inclusive and most rides involve tea, cake and banter. It is not surprising that cycling has become the UK's fastest growing participation sport as more and more of us enjoy the amazing benefits of an active lifestyle, all whilst saving money on travel and enjoying our beautiful corner of the country!