Norfolk Broads River Guides
Find out what you can expect to see on each river of the Broads!
The River Ant
This is a tributary of the River Bure. The following places can be found on the River Ant:
Stalham is a country town with a high street containing a range of shops, banks, pubs, food outlets and other facilities. There is also a Tesco and petrol station nearby. The Staithe at Stalham also hosts the Museum of the Broads.
Barton Broad is the second largest broad and is a nature reserve covering 35 acres. The area is popular for cruising and sailing.
How Hill house was built in 1904. The house is not open to the public but the rest of the estate is. The area is an important nature reserve with reed beds, meadows, a small broad and woodlands.
Other stop-offs on the River Ant include Wayford Bridge, Sutton, Ludham Bridge and Dilham.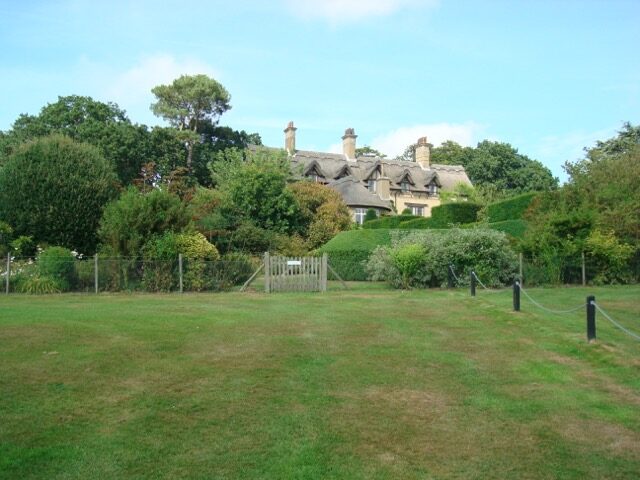 River Bure
The river is navigable from Coltishall to Great Yarmouth. The following places can be found on the River Bure:
Coltishall is an ancient village where many Norfolk Wherries were built. There are numerous small shops, pubs and restaurants. At Coltishall there are plenty of moorings, riverside inns and a common.
Wroxham has numerous hotels, restaurants and gift shops. There is a good range of shops in Wroxham, but the most famous is Roys of Wroxham. Downstream of the bridge are thatched cottages and apartments. Attractions in Wroxham include Hoveton Hall gardens, over 10 acres of fantastic gardens with a number of walks and Wroxham Barns with a junior farm, tea rooms and gift and craft shops.
Salhouse Broad is a nature reserve near Horning, a quaint village that date backs to Roman times. There is a green and a variety of shops pubs and restaurants.
Cockshoot Broad suffered back in 1980 due to pollution but has now been regenerated to have plenty of plant and wildlife.
Ranworth Broad has a nature trail and a floating Wildlife Centre located at the end of an informative boardwalk.
Acle has a fantastic church and various pubs, restaurants and shops.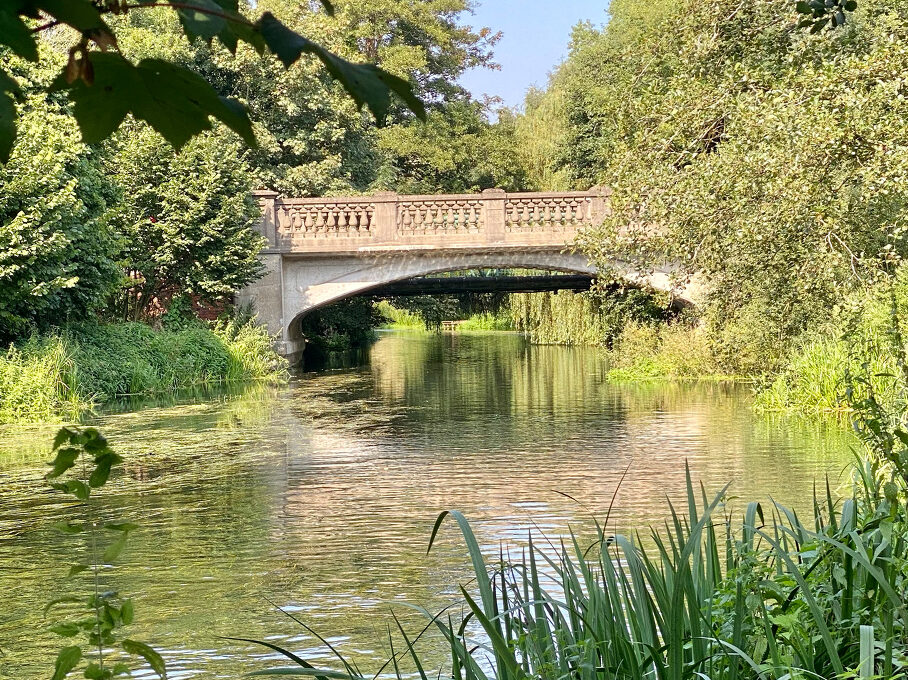 The River Thurne
This is a tributary of the River Bure. The following places can be found on the River Thurne:
Womack Water gives access to Ludham Village.
Potter Heigham has a medieval bridge that gives access to the Upper Thurne, Hickling Broad and Horsey Mere. The banks of Potter Heigham are lined with waterside bungalows. There is the famous Latham store located here as well as a pub, chip-shop and gift shop/newsagent. The main village has an attractive church.
Hickling Village has a lot of open space with fields and marsh land. The village also has St Mary's church. This is a 14th century church made of stone and polished flint. Hickling is only a couple of miles from the beaches of Sea Palling and Waxham.
Horsey Mill is a National Trust mill which is in walking distance to the beach.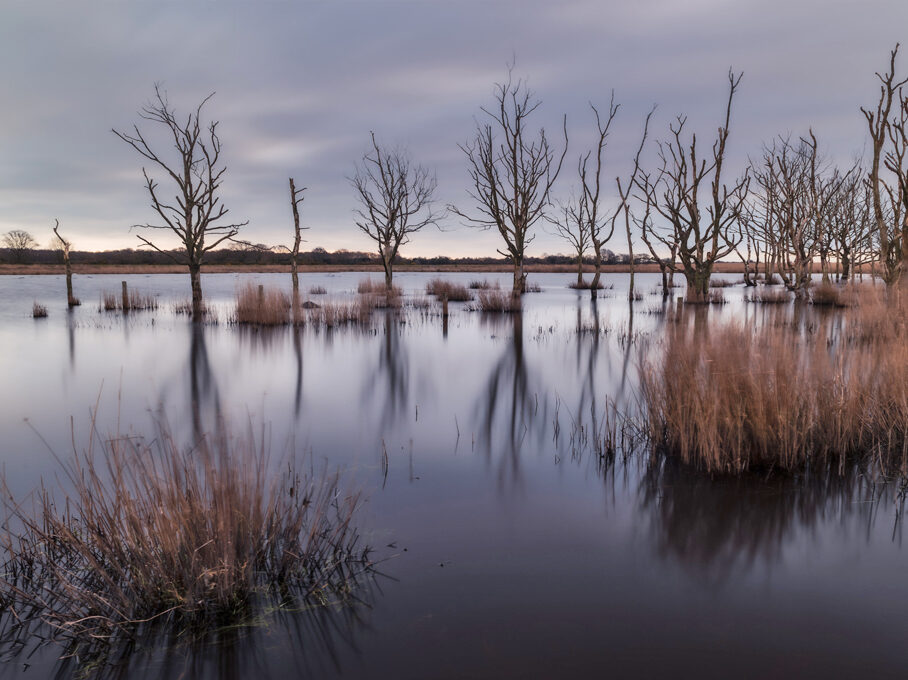 The River Waveney
The river is navigable from Breydon Water to Geldeston. The following places can be found on the River Waveney:
Oulton Broad is on one of the best yachting lakes in Britain and is popular for fishing, windsurfing, rowing and speedboat racing. Powerboat racing can be enjoyed during the summer months also. Near the Broad are a range of amenities including leisure facilities, shops, restaurants, play areas and Lowestoft Museum. Nearby Carlton Marshes Nature Reserve is famous for its wildlife, insects, wild flowers and plants.
Beccles is a historic market town. It is famous for its church and Georgian houses. There is a fascinating museum housed in the listed former Sir John Leman School in Ballygate. Beccles Marsh Trail is popular with walkers. The town centre has some fantastic independent shops retailing everything from arts and crafts, antiques, furniture and food.
Somerleyton has plenty to keep everyone amused. Somerleyton Hall and gardens are open to the public and the village has Viking connections. Somerleyton Hall is an early Victorian mansion with ornate gardens and one of the finest mazes in Britain. Be warned though – the hall is quite a walk from the river. However the hall's award winning pub, the Duke's Head, is just yards from the moorings.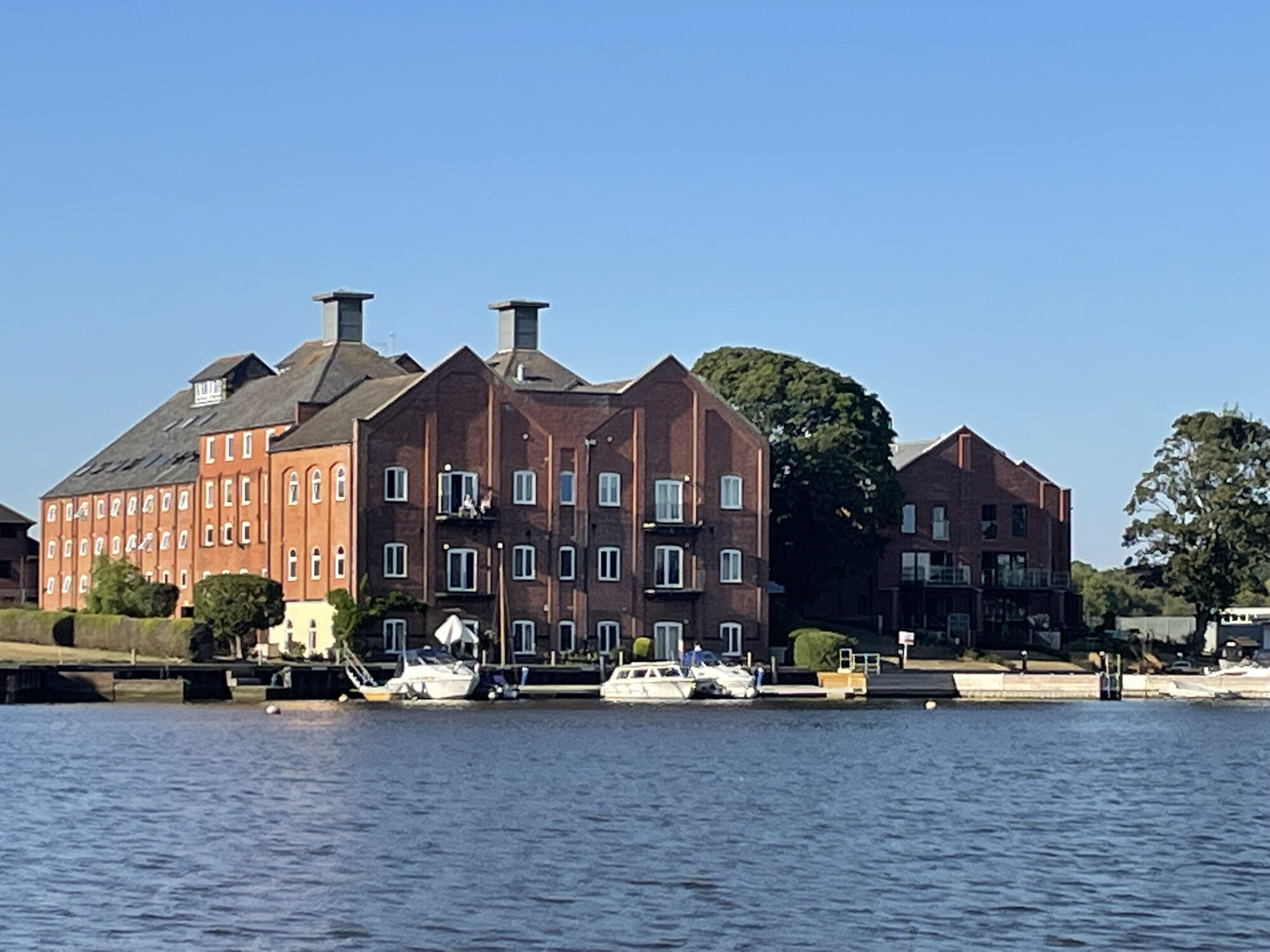 Rivers Yare and Chet
From Norwich Yacht Station the River Yare is navigable to the port of Great Yarmouth. The following places can be found on the River Yare and Chet:
Norwich has everything you could want from a city: culture, history, fantastic shopping, great restaurants and vibrant night life. There are over 1,500 historic buildings including a Norman cathedral and castle. There are also numerous museums, theatres and galleries. The smaller medieval streets have more specialised shops while the main centre and 2 shopping malls make Norwich one of the best places to shop. Norwich also has a market 6 days a week.
Loddon is dominated by the church of the Holy Trinity, built at the end of the 15th century. The tourism industry centres around the pretty Staithe. The main street has a variety of shops and pubs and there are some great walks in and around Loddon and a great bird spotting area at Hardley Floods.
Reedham is well served with pubs and also has a fish & chip shop and gift shop. Burgh Castle looks out over Breydon Water and there are beautiful views to the Berney Arms Windmill. It is a well-known spot for bird watching. There are miles of scenic footpaths and the castle itself is a Roman fort.
Breydon Water and Marshes is a wide-open area and is an ideal place to go for a quiet and remote spot. It is an important site on the Broads for breeding waders and is home to numerous waders and wildfowl, including lapwings, wigeons, pink footed geese and golden plovers.
Great Yarmouth is one of Britain's most popular coastal resorts, famous for its bright lights and buzzing atmosphere. There are over 15 miles of sandy beaches and typical seaside amusements, shops and food outlets. Its pier provides some great entertainment. The famous Pleasure Beach has over 20 large rides as well as crazy golf courses and water rides. Great Yarmouth is also home to greyhound, horse and stock car racing. The town itself has a large variety of shops, pubs and restaurants as well as musuems and galleries. Sea Life in Great Yarmouth is one of the biggest Sea Life centres in the country and is home to a spectacular tropical shark display.