Robert Richardson's Original Broads Boating Route
This three-day route was Robert Richardson's original Broads boating route. Why not try it for yourself?
Day 1
On day one cruise through Barton Broad down the River Ant and stop the first night at either How Hill or Ludham Bridge (approx. 1 hour). At How Hill you can enjoy the popular nature reserve and Ludham is a quaint village with a lovely pub and café.
Day 2
On day two travel down the River Bure to Norfolk's biggest seaside resort of Great Yarmouth (4 hours). Feel free to moor up en route and explore the pretty villages of Acle and Stokesby or perhaps take a break at the free 24-hour moorings half way to Great Yarmouth at the Stracey Arms. Your overnight stop at Great Yarmouth yacht station will cost £12 (2014 price).
Day 3
On day three you will cross the stunning nature reserve of Breydon Water and head up the River Waveney. You will be able to pass under the bridge at St Olaves if you left Great Yarmouth at slack water (an hour after low tide). Past Somerleyton, you are on one of the most unspoilt stretches of the Broads and there is plenty of wildlife interest. Keep an eye out for marsh harriers!
Continue along the River Waveney and the clearly-marked Oulton Dyke and you should reach your destination – Oulton Broad Yacht Station (3 and 1/2 hours, overnight mooring £8.50 in 2014).
Day four is a leisurely cruise up the river Waveney to Beccles (2 and 1/4 hours). Perhaps stop and check out Waveney River Centre on the way. A passenger ferry from the holiday centre will give you access to the Suffolk bank and the beautiful walks in Suffolk Wildlife Trust's Carlton Marshes reserve.
Beccles Quay (same overnight mooring charges as Oulton Broad) is one of the most relaxed places to moor up, with stunning views and easy access to the charming market town.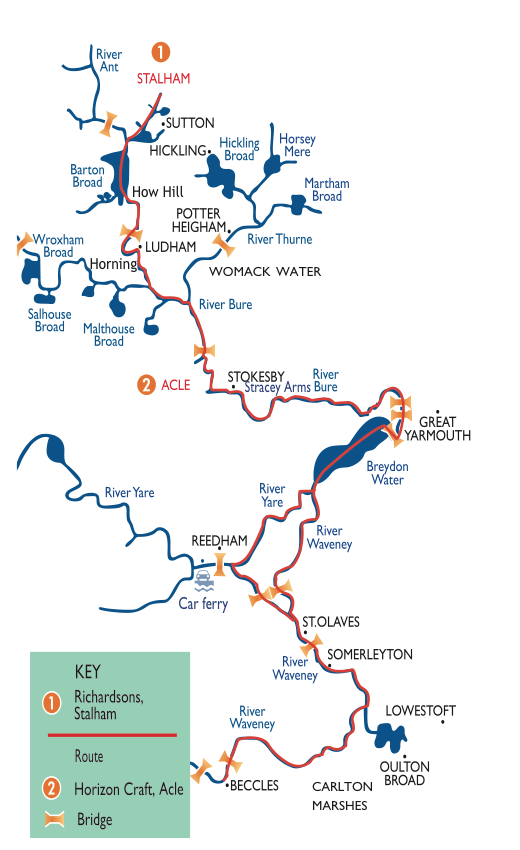 Day 5
On day five you will head down the River Waveney, turning on to the New Cut before you reach St Olaves. When you arrive on to the River Yare pass immediately under the swing bridge into Reedham (3 and 1/4 hours). There is free mooring on the quay manned by helpful Broads Authority attendants.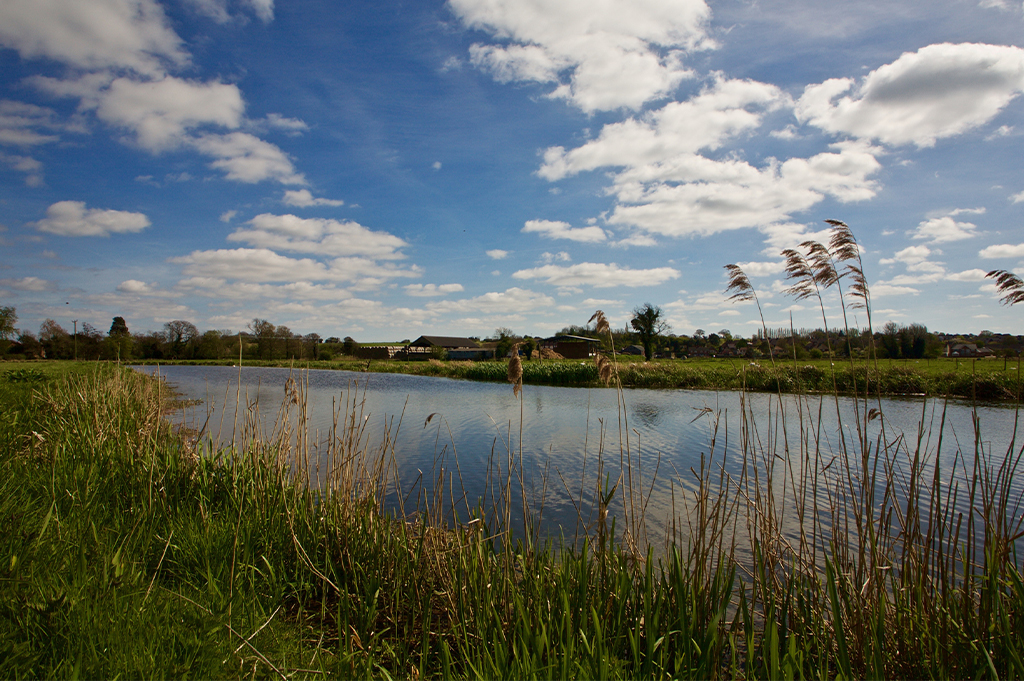 Day 6
On day six, check the tide tables for the best time to cross Breydon Water again on your journey to Acle (4 hours). Starting on the River Yare and crossing Breydon Water to Great Yarmouth you will retrace your journey up the River Bure. There are plenty of free moorings at Acle Bridge.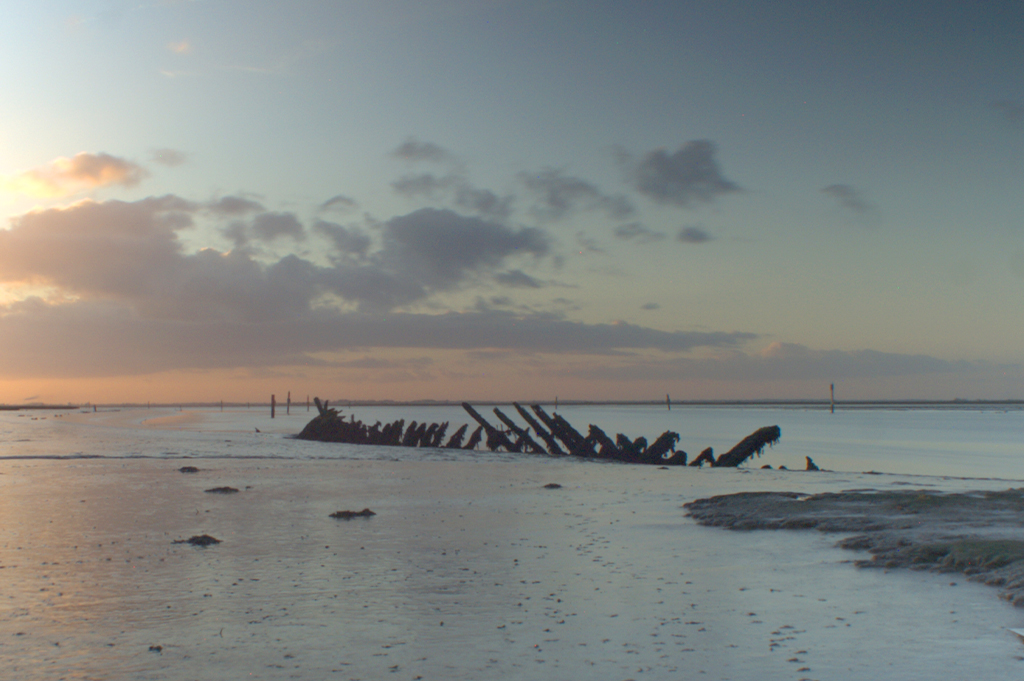 Day 7
On your last full day, you can either enjoy a short, relaxing cruise direct to your final overnight stop (Ludham Bridge or How Hill approx. 2 hours) or take a detour en route up the River Thurne for a stop-off at Potter Heigham (1 and 1/4 hours) for a chance to check out the famous Lathams store.
An early start (7am) from Ludham Bridge or How Hill will see you back at Richardson's comfortably for 9am.