Norfolk Broads Boat Hire
Norfolk Broads Boat Hire – Some hints and tips for choosing the right boat and break for you.
Choosing the duration of your Norfolk Broads boat hire
Boats on the Norfolk Broads can be hired from as little as an hour up to full week or fortnight holidays. It really depends on the time you have and how much you want to explore. Holiday duration really is pretty flexible.  The maximum speed limit on the Norfolk Broads is 3-6mph and so in a 10 hour stretch you would travel about 30 miles.  This will affect the length of time you wish to hire your boat for as there may well be many areas of the Norfolk Broads that you wish to visit. If you are planning to visit the Norfolk Broads for a fishing trip be aware of the closed season and make sure you have the correct licence.
As well as Norfolk Broads boat hire there are also day trips that can be enjoyed where you can be a passenger on a chartered boat. There are numerous locations and trips  to choose from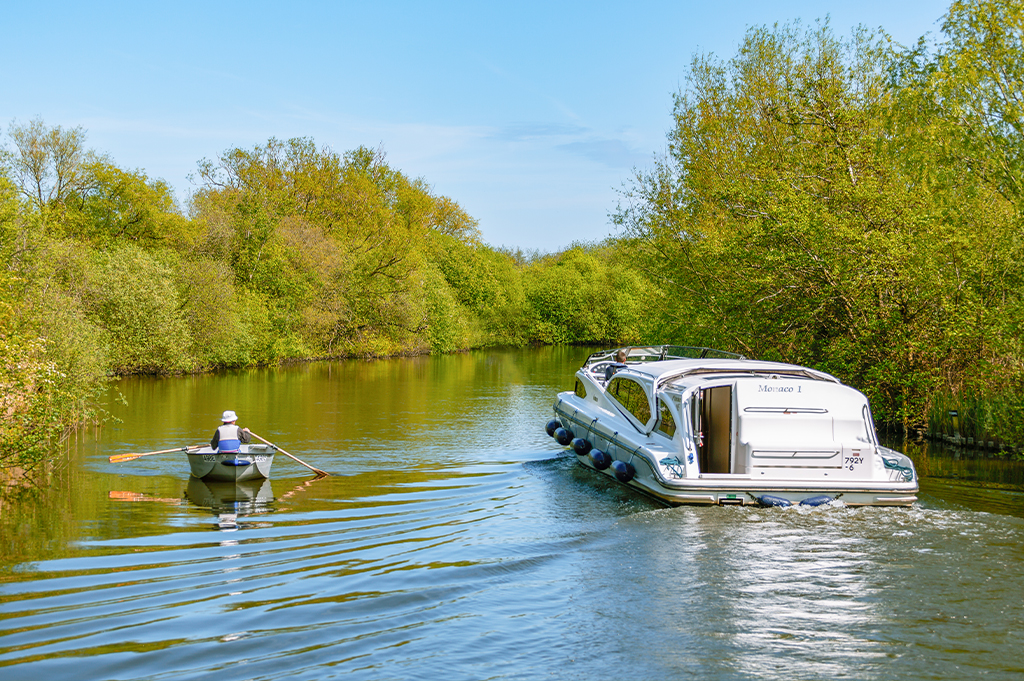 Choosing the right boat
Norfolk Broads Boat hire for short or week breaks gives you a huge range of cruisers to choose from. These vary in berthage (typically sleeping 2-12), style of boat, facilities on board and cost. Boat hire prices can range from a few hundred pounds up to a few thousand pounds.  When choosing your boat you should be mindful of bridge heights and whether the boat will pass under certain bridges as this may affect which areas of the Norfolk Broads you can visit.
Boat styles vary with some having the steering at the front of the boat, some at the back, some on the inside of the boats and some on the outside and in fact even some with dual steering! Some boats have a sliding canopy over the saloon area so you can enjoy some al fresco dining. Where the main entrance to the boat is can also vary. Inside layouts are all different. The type and layout of beds will vary depending on which boat you choose, as will the number and location of bathrooms.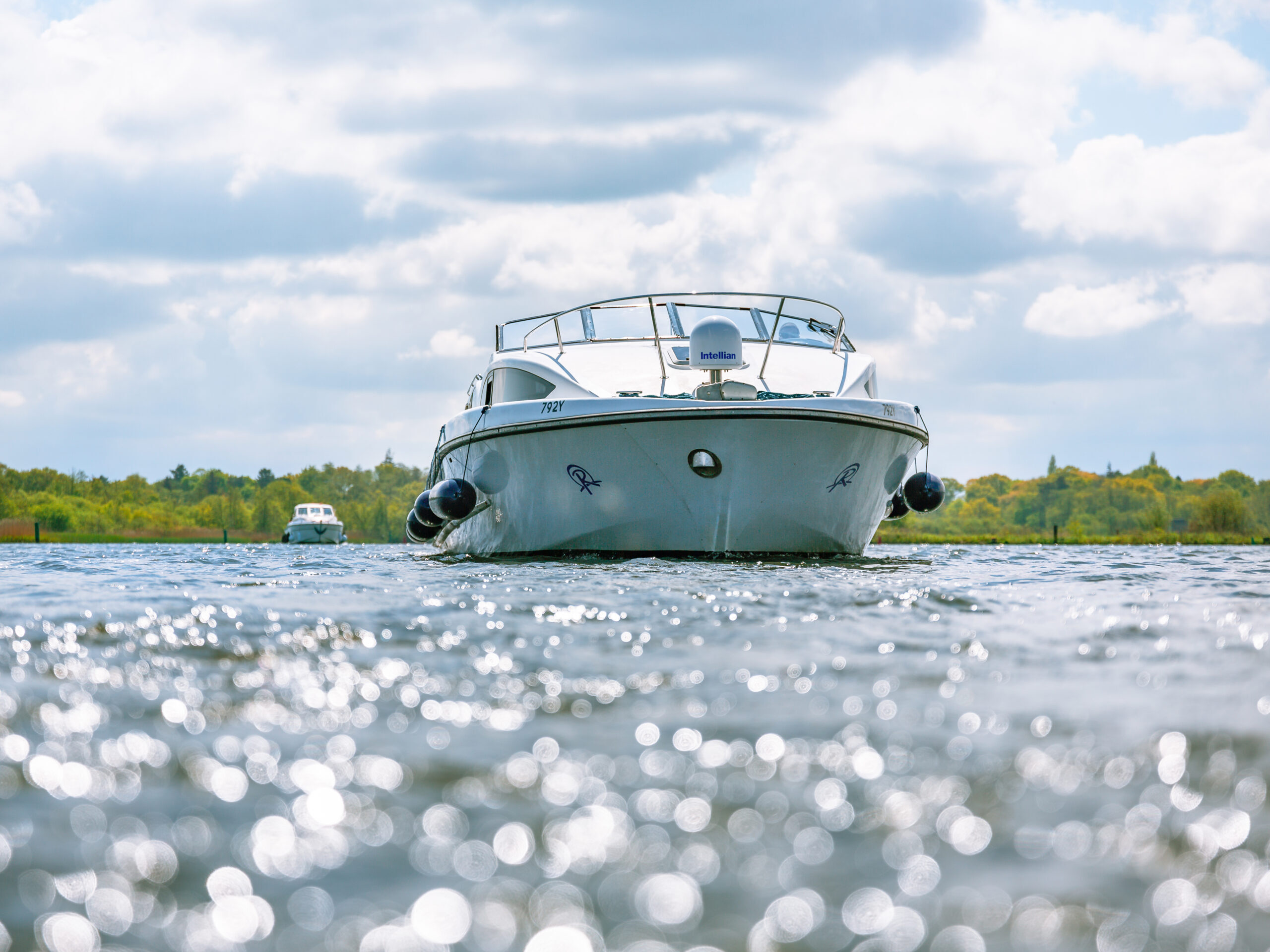 Facilities on board will vary but with Norfolk Broads boat hire for a week or short break most boats will have a fully equipped galley, toilet, shower, hot and cold water and heating. Many will have a TV, microwave and DVD player. Some may even have Free Sat TV and bath.