Richardsons and Break announce corporate partnership for the next 5 years
Our chosen charity for the next 5 years is…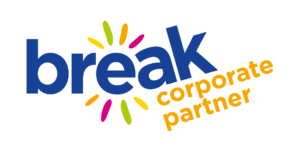 Over the last few years Richardsons has supported Break on a number of occasions including providing our Jolly Richie cruiser for vulnerable young people who may have never had a holiday before. For the young people that Break work with, stability is an important factor in their lives for this reason Richardsons have chosen to actively support Break for the next 5 years as a stable partnership.
We are delighted to be extending our partnership with Break and supporting the great work they do with children, young people and families. Over the next five years we aim to raise as much money as possible for the charity, as well as providing children, who may ordinarily never be given the opportunity of a short break, the chance to enjoy the fun and relaxation of a holiday.

– Greg Munford, Chief Executive of Richardson's
To find out more about Break and the work that they do, please click the button below to visit their website.
Find out more about Break